Fast facts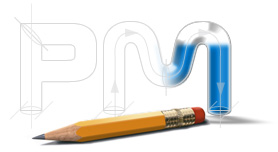 pmStation is a software company who pays attention to new tendencies in the information technologies development and takes them into account while creating its own web services of various complexity for personal and corporate use. One of the most powerful advantages of pmStation is flexible approach to every aimed issue that allows making up-to-date high-quality solutions in extremely short terms.

Since the day of its creation in 2003, pmStation is growing rapidly year by year, increasing its potential, extending company structure and providing new business activity.

Our company maintains high level of efficiency and keeps an eye on all new trends in information technologies regarding to its highly qualified staff. Our employees have been carefully selected among the most skillful professionals and promising students of the best universities. We employ specialists in various modern programming languages (Java, JSP, Servlets; Delphi; JavaScript; VBScript; PHP; HTML, DHTML, XML, XSL, XHTML; Macromedia Flash, Action Script), database systems (Oracle, DB2, Sybase, MS SQL Server, MS Access, MySQL, Interbase, Postgres) and development tools (Eclipse, IDEA, MS Visual Studio, Delphi).



Awards

Superior
Rated by PC World
In June 02, 2006 our 4shared service took part at PC World review, dedicated to online file sharing and storage. Among the most popular services of this kind, 4shared has been considered to be one of the best solutions and awarded by very high rating score - 93, because of its high level of capabilities and easy-to-use interface.

We provide software solutions under the pmStation label, and it drives our company to be an advantageous and reliable partner in outsourcing programs for other software companies to gain their fast and successful development. Due to impressive capabilities, flexibility and responsibility, we can supply a high-end ready solutions that will perfectly respond all your needs.

pmStation doesn't stop on the top of its own achievements, but always aiming at new heights, never been reached by others yet.

pmStation - pumping high technologies up to a brand new level.



Business


pmStation software company provides high-quality outsourcing service for clients all over the world. Outsourcing is the concept of hiring the outside organization to handle the internal company functions. We offer the software development outsourcing services. It means that we can handle your development projects - the complete solution or separate part of it. Through outsourcing, companies nowadays get the ability to develop competitive strategies that will leverage their financial positions in the global marketplace. Outsourcing is also successful in increasing product quality and/or substantially lowering firm and consumer costs (increases the quality to cost ratio). The outsourcing allows getting impressive results for lower costs - when total productivity increases and the same high quality is kept. Moreover the outsourcing may have a positive impact to the products quality. It is caused by the most skilled staff attracted for outsourcing development and the individual approach that is implemented in every partnership. And the final reason - all the above mentioned benefits the economy in aggregate.

It makes obvious the importance of having the strong and reliable outsourcing partner, like pmStation, who can develop solutions of any complexity to meet all your criteria together with the shortest terms of release. Do not spend your time - your competitors will eat you alive.

Let's cooperate! You will not be sorry.